Charged With Burglary In Brazoria County, TX?
Call Attorney Tad Nelson Today!
Brazoria County criminal defense attorneys Tad Nelson & Amber Spurlock are on your side if you're facing prosecution for a burglary related crime in Brazoria County, Texas. Every day in Texas people are falsely arrested, falsely accused, and found not guilty in the court of law by a jury of their peers if the case isn't dismissed outright.
In cases where the defendant is ready to admit guilt, and/or knows the evidence may not be on their side, we can still help. The courts and jurors understand that people make mistakes, and can change. With that said, even when defendants intend to plead guilty they are better off with representation by experienced felony defense counsel. Lets face it, serving a sentence of 6 months to 2 years is far more bearable than
Understanding Burglary Offenses in Texas
The crime of burglary occurs when a person attempts to enter, enters, or conceal themselves on or in private property wit the intent of extracting value, committing violence, or carrying out another felony.
Burglary can be charged as a felony, and in some cases, the charge may be reduced to a misdemeanor, unless the burglary occurred at a residence, in which case 2nd degree felony charges will apply.
Criminal Penalties For Burglary
STATE JAIL FELONY: 180 Days to 2 Years Potential Incarceration
2ND DEGREE FELONY: 2 to 20 Years Potential Incarceration
It should also be noted that a maximum fine of 10,000.00 may be assessed by the Brazoria County criminal court in the event of a conviction.
Attorneys
Tad Nelson

&

Amber Spurlock

Can Help!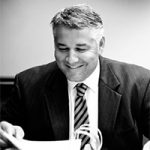 Lawyer Tad Nelson is 27+ year experienced veteran criminal defense attorney who holds the distinction of being recognized as Board Certified® in criminal law by the Texas Board of Legal Specialization in addition to also holding credentials as an ACS/CHAL Lawyer-Scientist per the American Chemical Society.
Like attorney Tad Nelson, Amber Spurlock is also a highly decorated criminal defense lawyer who has a wealth of experience in federal criminal court settings, in addition to holding her own credentials as an ACS/CHAL Lawyer-Scientist.
Need legal representation? Contact The Law Offices of Tad Nelson & Associates immediately at 281-280-0100.
Brazoria County Burglary Defense Lawyer
The Law Offices of Tad Nelson & Associates