Accused of a Sex Crime In Brazoria County, TX?
Brazoria County defense attorneys Tad Nelson & Amber Spurlock are ready to defend you in the court of law if you're facing prosecution for sexual assault, sex crimes involving children, possession of child pornography, or any other sex crime in Brazoria County, Texas.
Understanding Sex Crimes Allegations
To be charged with a sex crime is to feel as if you've been found guilty prior to appearing in court. Merely being accused of a sex crime is enough to threaten your career, family stability, marital solidarity, and standing among your peers and the community.
For this reason, it is of the utmost importance to have, not only your rights protected but your name. Therefore, the Law Offices of Tad Nelson & Associates recommends that any man or woman who is facing prosecution for a sex crime waste, not one second when it comes to securing legal representation with a forensic science background, that also has experience defending "alleged" sex offenders.
Sex Crimes & Texas Law
Listed below is a brief overview of commonly prosecuted sex crimes in the state of Texas.
Prostitution

Depending on the number of prior misdemeanor prostitution offenses, prostitution can be charged as State Jail Felony which carries a prison sentence of up to 2 years.

Possession of Child Pornography

If convicted of a child pornography related offense, you may face punishment for a felony in the 2nd degree, which carries a possible prison sentence of 2 to 20 years.

Sexual Assault

2 Degree Felony; Sentencing guidelines of 2 to 20 years.

Aggravated Sexual Assault

1 Degree Felony; Sentencing guidelines of 5 to 99 years.

Online Solicitation of a Minor

Depending on the circumstances, this may be charged as either a State Jail Felony, or a 2nd Degree Felony.

Promotion of Prostitution

A first charge may be assessed as a Class A Misdemeanor. Subsequent offenses will bring felony charges.

Sexual Assault of a Child

This charge may be prosecuted as an aggravated assault, which is classified as a 1st degree felony.

Indecency with a Child

By Exposure: 3rd Degree Felony
By Contact: 2nd Degree Felony
If You Need Our Lead Attorney's Expertise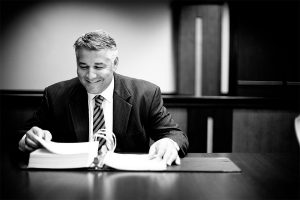 Texas criminal defense lawyer Tad Nelson is a born and raised Texan who operates from a perspective of small-town values. We understand that people make mistakes and that in many cases false accusations are made.
In other instances, the scientific evidence may fail to corroborate claims made by the prosecution. Attorney Tad Nelson is an ACS/CHAL Lawyer-Scientist, who is currently continuing his study in the forensic science field. This experience & expertise alone can make a world of difference for your case and the final outcome in the event that a trial even occurs.
If we find that evidence wasn't subject to the highest standard of collection, care, labeling, storage, and other protocols, the prosecution may be wasting their time and the time of the court.
If you've been accused of a sex crime, lets talk about the situation. Click here to contact the firm or call us directly at either 281-280-0100 or 409-765-5614.
Brazoria Sex Crimes Lawyer
The Law Office of Tad Nelson & Associates