Accused of a Drug Crime In Brazoria County, TX?
Brazoria County criminal defense attorneys Tad Nelson & Amber Spurlock are on your side if you're facing prosecution for drug crimes in Brazoria County, Texas.
Whether you're facing a charge with misdemeanor or felony implications, the Law Offices of Tad Nelson & Associates is in a unique position to challenge evidence, cross examine witnesses, and determine if your rights were violated, as we oftentimes find they are when looking from the scope of our 25 year history of investigating accusations of alleged drug offenses during the process of structuring defense strategies for our clients.
Understanding Drug Crimes & Texas Law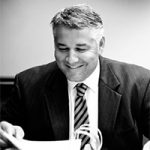 Possession of a controlled substance is a serious crime in Brazoria County, as well as Texas as a whole, and is prosecuted with a level of severity commensurate with the amount of illegal drugs in the possession of the defendant at the time of arrest.
This standard does not apply to cases in which federal drug conspiracy charges are being pursued.
Although we work to ensure that clients leave court with a satisfactory ruling, for illustration purposes we've listed below an easy resource for determining potential criminal penalties for persons charged with drug possession offenses in Texas.
Criminal Penalties For Texas Drug Offenses
Contact The Nelson Firm For a Solution!
Drug charges are indeed a serious matter for persons facing prosecution for such crimes. The Law Offices of Tad Nelson & Associates will assist the accused in the ways listed below.
We'll let you know if the charge is legitimate.
We'll review case related documentation, and evidence, to determine if your Constitutional Rights were violated.
Attorneys

Tad Nelson

&

Amber Spurlock

are both certified ACS/CHAL Lawyer-Scientists; a credential that serves us in unexpected ways when handing drug cases, and instances of DUI (Driving under the influence of drugs).
We'll work with the court & attempt to keep you out of jail, even if you are guilty, if possible.
We'll seek a reduction in criminal charges if possible.
We'll work with your financial situation.
We'll take the case to trial and fight for your acquittal if the situation calls for it.
If you proclaim your innocence, we'll handle the case from that perspective.
Need to talk? Call our office at 281-280-0100 or 409-765-5614 to start working on your case immediately. You may also send us a message using the form on our contact page if you aren't able to talk right now, but want to get the ball rolling on your case.
Brazoria County Drug Charge Defense