Accused of Drunk Driving in Brazoria?
If you were stopped by police and arrested for DWI or DUI, and want to fight the charge, seek a reduction in charges, or request deferred adjudication from the Brazoria County criminal court so you can avoid jail time, lawyers Tad Nelson & Amber Spurlock are among the best DWI lawyers in Texas for your situation.
Texas DWI Cases are Serious
If you've been arrested for a DWI offense for the 1st or 2nd time, you'll face misdemeanor criminal charges.
If you're the subject of criminal charges for a 3rd DWI, or a DWI/DUI involving injury/accident/death, or serious property damage, you may be charged as a dangerous felon.
Regardless of the details of the incident, and how you might feel about your guilt or innocence, don't side with the state.
Brazoria DWI charge defense lawyer Tad Nelson recommends never pleading guilty to allegations of drunk driving without first talking with a lawyer who is well versed in DWI/DUI defense who is also well polished in scrutinizing the scientific nuances that may cause problems for a District Attorney who is attempting to make the charges stick.
The only way the prosecution can get a conviction is if you plead guilty, or if they scientifically prove beyond a reasonable doubt that you were chemically intoxicated, a process with its own set of devices that can be challenged by the Law Offices of Tad Nelson & Associates.
Full Service Brazoria DWI Defense
Contact the Law Offices of Tad Nelson & Associates if you've been criminally charged with any class of DWI or DUI offense, or have questions related to items in the list below, or another related inquiry which we may not have covered.
[themify_col grid="2-1 first"]
First DWI
Second DWI
Third DWI
Felony DWI
Multiple DWI (Habitual)
College Student DWI
DWI with a Child Passenger
[/themify_col]
[themify_col grid="2-1″]
DWI/Drugs
DWI Assault/Injury
DWI Manslaughter/Homicide
DWI Multiple Homicide
DWI Minor
Avoid License Suspension
DWI & Occupational Licenses
[/themify_col]
Texas' Premier DWI Defense Lawyers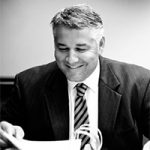 The lawyers who handle DWI cases at the Law Offices of Tad Nelson and Associates are Tad Nelson & Amber Spurlock. Both of the attorneys on our criminal defense team continuously engage their lawyerly studies for the benefit of future & current clients on a continual bases.
For example, attorney Tad Nelson is a Board Certified® criminal law expert per the Texas Board of Legal Specialization, an instructor for officers and lawyers who are taking courses in gas chromatography as a result of his standing as an ACS/CHAL Lawyer-Scientist, and is also an active member of the National College of DUI Defense, among other credentials in the field.
Attorney Amber Spurlock is also an ACS/CHAL Lawyer-Scientist, instructor of the forensic gas chromatography course, and was recently named a Rising Star in the eyes of Super Lawyer project. Ms. Spurlock also has a number of years under her belt a federal prosecutor (JAG Officer) as a result of her law practice during her service to the United States of America by way of her service in the United States Air Force.
If you've been charged with any form of crime in which chemical analysis is the basis of the charge, which includes ALL DWI/DUI related crimes, YOU NEED TO GET IN TOUCH WITH US.
Reach the Law Offices of Tad Nelson & Associates by calling 281-280-0100, 409-765-5614, or by sending us a quick message using our contact page.
Brazoria area DWI & DUI Defense Lawyers
The Law Offices of Tad Nelson & Associates