Don't Aide In Your Prosecution
If you've been accused of a crime in Angleton, Brazoria, Pearland, Alvin, or anywhere else in Brazoria County, Texas, the worse thing you could do for yourself, and for your criminal defense lawyer is to admit guilt and help the police.
Only under the advisement of your criminal attorney should you enter into engagements & negotiations with the District Attorney, or law enforcement officials involved with your case.
You Have A Right To Remain Silent
Use it Wisely
There are a number of reasons that you're better off not working with the opposition without first consulting with your criminal defense counsel, if at all.
You may be nullifying your rights.
You may incriminate yourself.
You may end up helping the prosecution to convict you.
You have the right to remain silent via the 5th Amendment, use it
You may make the investigators think you're guilty, and you may not be. This can make matters worse.
You may end up shooting your attorney in the foot.
Your words will be held against you, not used for your benefit.
The prosecution, the District attorney, and the investigating officers, want your imprisonment. Don't help them.
Seek a Qualified Brazoria Criminal Defense Lawyer
Attorneys Tad Nelson & Amber Spurlock are ready to help you if you need legal representation from experienced, battle-hardened criminal lawyers with a record of winning. Our law firm represents persons accused of felony, misdemeanor, and federal crimes.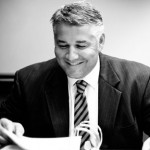 If you need help for a loved one who is currently incarcerated, we can help a great deal in that area as well.
A good attorney's main objective is to win their cases, our objective is to not only do great work for you on your case, but to educate you on the law as it relates to your case with the goal of helping you to avoid another criminal charge.
The doors at the Law Offices of Tad Nelson & Associates are always open. Feel free to call our firm and speak with our legal team at 281-280-0100 or 409-765-5614.
Be sure to like our new Facebook Page.